EXPERIENCE
Zen Meditation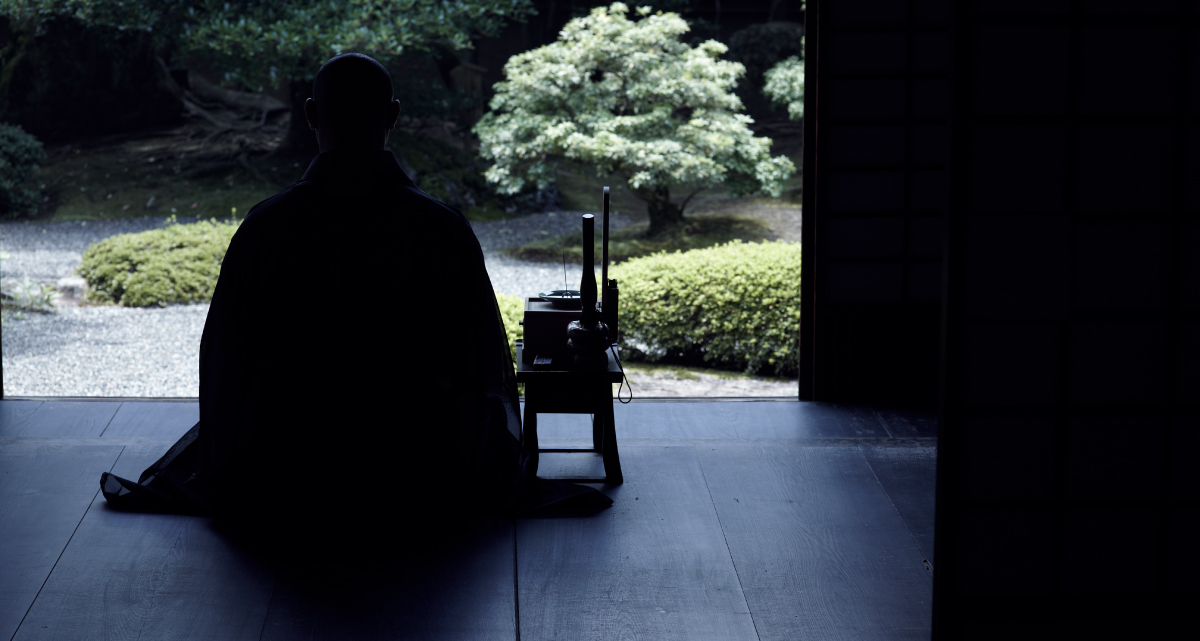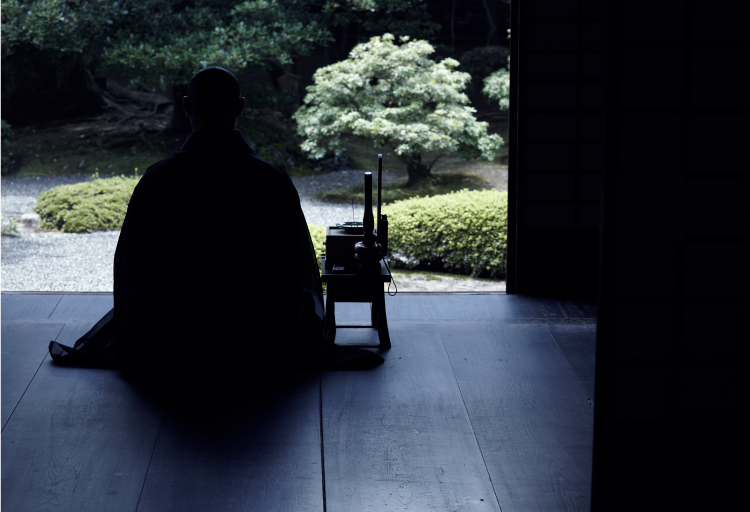 Learn the authentic and modern approaches
to Zen
meditation and philosophy for your
daily life.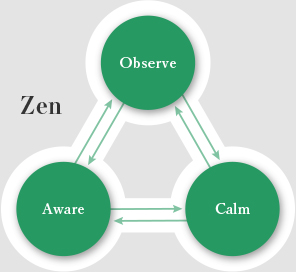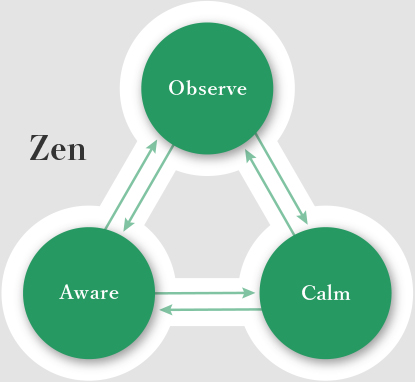 Zen Meditation Courses in English and Japanese
Kyoto Traditions and Zen Experience "the Way of Zen"
(Private session & reservation required)
Experience traditional Kyoto in a contemplative space.
Entering the temple from the karamon (ceremonial Chinese-style gate), guests proceed into the hojo, or prayer hall, of Shunkoin Temple. Designated as an Important Cultural Property, this structure houses nineteenth-century gold-leafed screen paintings by Kanō Eigaku, of the famed Kanō school of painters active in Kyoto. From the hōjō, guests can view the dry-landscape garden, which was modeled after the Grand Shrine of Ise and its surrounding environs.
Rev. Takafumi Zenryu Kawakami leads a Zen meditation session and philosophy lecture in English. It begins with guided meditation and moves on to zazen, a form of more independent Zen meditation. We end the session with nanso meditation, a combination of body scanning and self-compassion meditation. During this portion, you can deepen your understanding of Zen, Eastern philosophical traditions, and well-being.
You will also find pleasure in the works of Kyoto traditional crafts (Asahiyaki ceramics, metalworks from Kaikado and Kanaami Tsuji, Karacho paperworks, etc.), all of which were exclusively customized for this program. Using these handmade utensils, you will enjoy the experience of making your own tea using specially blended tea leaves from EN TEA.
This is a truly unique experience in Kyoto.
The program is also available in the evening, when the garden is lit up. The interior of the hōjō is also softly illuminated with lamps that mimic candle light, allowing guests to view the screens as they were originally seen in the nineteenth century.
Since this is private program, you can customize your experience based on the season and any special requests you may have. Tea ceremony, Japanese calligraphy classes, koto (Japanese string instrument) performance and shojin (Buddhist vegan) cuisine are optional with additional fees.
Long-term Meditation Courses
Short-term Meditation Courses
Online Zen Meditation Programs
Schedule
CONTACT US

EXPERIENCE LIST