EVENTS & NEWS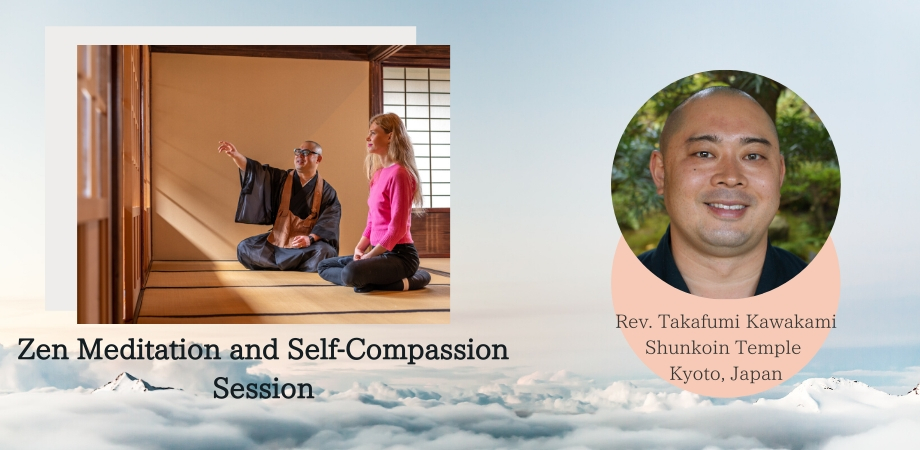 Online Zen Meditation, Self-Compassion, and Self-Cultivation Sessions by Rev. Takafumi Kawakami
May 7, 2020
Rev. Takafumi Kawakami started offering his online "Zen, Self-Compassion, and Self-Cultivation Programs".
Please follow his Peatix page to keep yourself updated for upcoming meditation sessions and lectures about Buddhism, self-compassion, and self-cultivation.
https://zenwithtakakawakami.peatix.com
He offers one-hour Zen meditation and self-compassion training sessions a few times a week.  Your donation helps to support his free meditation & self-compassion sessions for medical and emergency service members, who are saving many lives everyday in different countries.
Let's build our community to go through this uncertainty together.
EVENTS & NEWS TOP