EVENTS & NEWS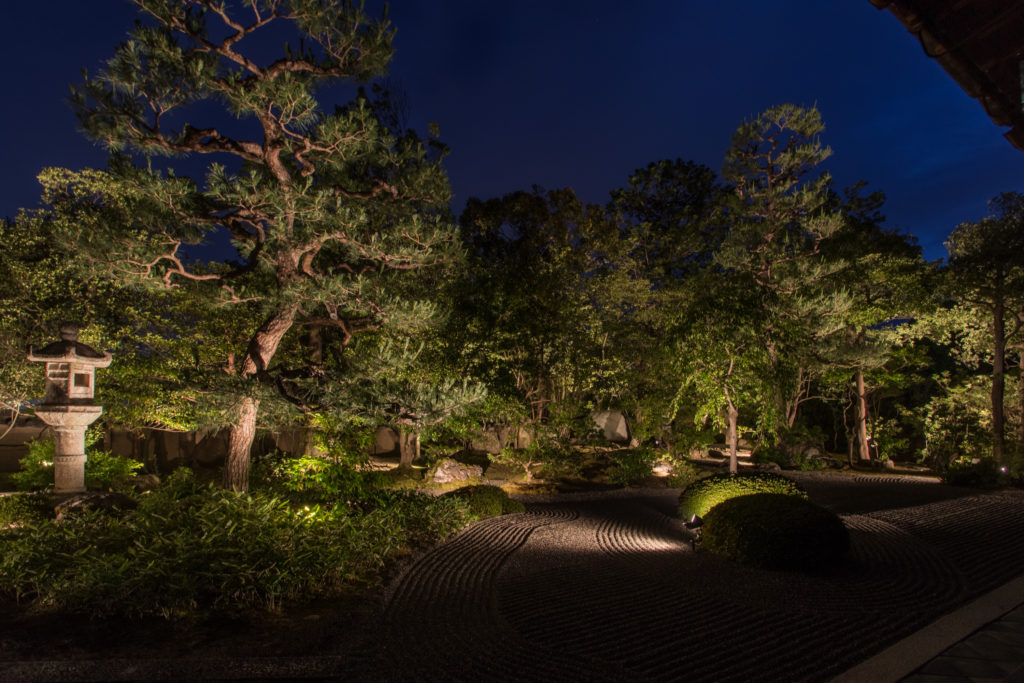 Special Night-time Opening Jun. 29th – Aug. 4th (17:00 – 20:30)
June 20, 2018
Special Night-time Opening of Shunkoin Temple
Period: June 29th – August 4th
Time: 17:00 – 20:30 (last entry)
Fee: 900 yen
Shunkoin Temple
42 Hanazono-Myoshinji-cho, Ukyo-ku, Kyoto 616-8035
Japan
The closest train station: Hanazono Station on JR Sagano Line
The theme of this event is based on the book, "In Praise of Shadows", by Tanizaki Jun'ichiro. We wanted to rediscover the true beauty of Japanese arts.
Shunkoin Temple houses the screen paintings by Kano Eigaku (late 18th – early 19th CE) in three rooms in the main prayer hall. Each room has a different theme. The one is the "Japanese Four Season". Another one is the "Winter Landscape of Japan". And, the other is the "Four Past Times of Chinese Confucianist Scholars".
We dimly light up the screen paintings, like if they are lit by candles. You can see them in the similar way as the artist, Kano Eigaku, saw them when he was painting them 200 yeas ago.
Also, the main garden is lit up with the lights. The garden in front of the prayer hall is the "Garden of Ise" or "Garden of Boulders". During the daytime, you don't notice the presence of the boulders in the garden because of threes. But we projected the light on the boulders in the night. Changing the way to bring attentions to the objects modifies your experience of the same objects.
The other activity during the special opening is the "Unsent Letters". We all have some challenges or difficulties in our lives which we avoid to revisit. But writing about the event helps you reorganize your thoughts and believes about the event and create the coherent story to connect the event with your current condition. Also, sharing your story (challenges and difficulties in your life) make people notice that they are not alone.
So, this event is about "light". The "light" changes your perceptions of the paintings and gardens. Also, bring your past difficulties and challenges into the spot "light" again helps you and others.
If you are staying guests at Shunkoin Temple, there will be no charge.
EVENTS & NEWS TOP