EVENTS & NEWS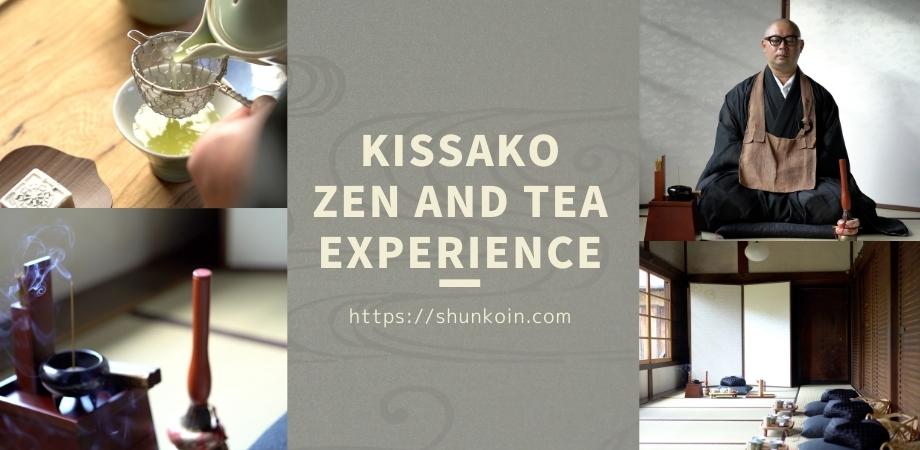 Kissako Zen and Tea Experience
October 4, 2022
We just started our new special program at Shunkoin Temple.
Kissako Zen and Tea Experience
This program is design to train your five senses and to deepen the understanding of Zen practice and philosophy by using traditional utensils handmade by the craftspeople in Kyoto.
Cold infused tea preparation using utensils from Asahiyaki, Kaikado, and Kannami Tsuji.
20 minutes of zazen meditation
Five-sense tea drinking
20 minutes of nanso meditation (a technique used by the Priest Hakuin Ekaku that incorporates body scanning and self-compassion).
Dharma talk
Guided tour of garden and prayer hall.
Maximum capacity: 8 people
Fee: 15,000 yen per person (does not include tax).
For other inquiries, please contact Shunkoin.
Please confirm available dates on the schedule calendar.
Private Kissako experiences are also available for groups of 8-10 people. Please inquire.
https://kissako-en-shunkoin.peatix.com
EVENTS & NEWS TOP